SELTRONICS GmbH...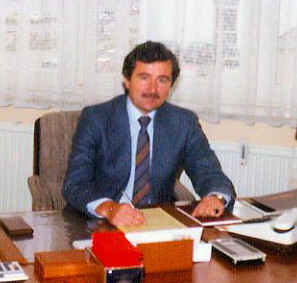 ...was founded in 1974 by Mr. Ernst Plöckinger in Unterhaching, near Munich as a distributor of electronic components and test-instruments. The consistent further development soon necessitated a move to larger premises in Neubiberg and continue to Ottobrunn where we are today. In the south of Munich we can use the infrastructural advantages of this region for our customers.


TRADE
The distribution of electronic components has evolved over time into a strong foothold developed and contain a wide range of electromechanical components from leading manufacturers from Europe and Asia. Our expertise and experiance in the field of connectors, switches, sockets ... will be valued by our customers. Through a well-stocked warehouse and cooperation with strong partners, we are able to supply our customers shortly.

MANUFACTURING
In addition to the production of individual cable assemblies are also all required tools, cables, presses, testsystems ... included in our productrange.
Another segment of our production are adapters and converters. In addition to a wide standard program we also offer custom designed and manufactured adapters.

QUALITY and SERVICE

We have set ourselves to pay particular attention in this field. We continuosly work to maximize customer satisfaction, acceptance and the consistently high quality of our components. This is both a continous review of the goods as well as a supplier loyality absolutely necessary. This means for our customers a consistently high quality over a long period.